BY MIKE WHEATLEY
UPDATED 09:00 EST . 18 SEPTEMBER 2018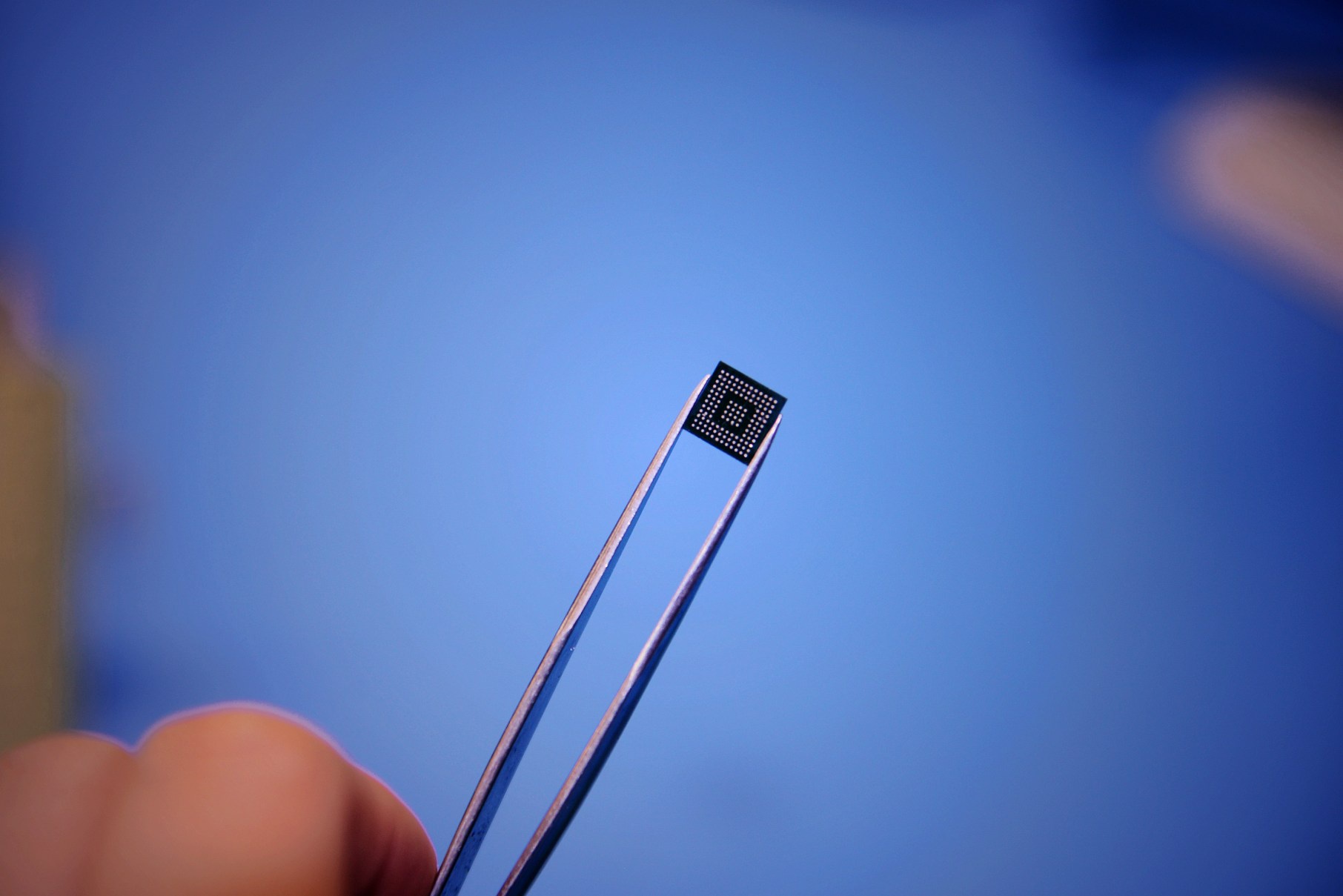 Specialized computing chips that can be customized for modern workloads such as artificial intelligence processing are all the rage. Now, a startup called Gyrfalcon Technology, Inc. is joining in with a new application-specific integrated circuit for "internet of things" devices that enables high-performance and low-power AI at the network edge.
GTI said today it's taking what it calls an "edge-first" approach to AI-enabled IoT deployments by shifting the processing work from the data center to the devices themselves. The idea is that doing so eliminates the latency that results from relaying data across cloud networks. Its ASICs can therefore generate insights for users faster and also cut down on the costs of transferring data to and from the cloud.
ASICs are integrated circuits that can be customized for a particular use, as opposed to regular central processing units that are intended for general-purpose use. For example, an ASIC chip can be designed specifically for powering AI workloads such as natural language processing. They're also commonly used mining bitcoin and other cryptocurrencies, among other workloads.
GTI's first ASIC, the Lightspeeur 2801S, is powered by the company's Matrix Processing Engine. It enables "AI processing in memory" for IoT devices it's deployed in. The Lightspeeur 2801S is also extremely energy-efficient, enables a wide range of use cases and sells at a price point that's 10 times lower than similar competitive hardware, the company claimed.
In addition, the hardware is compatible with many of the most popular deep learning frameworks used to create AI software, including TensorFlow and Caffe.
"Popular applications include image and video classification and identification, facial recognition, character identification, image enhancement for viewing, manufacturing defect detection, use with audio interfaces, segmentation or images and video, captioning and other implementations where edge AI can drive new experiences, convenience and productivity for individuals and organizations," GTI co-founder and President Frank Lin told SiliconANGLE.
GTI reckons that its ASICS are a "breakthrough" for IoT device makers requiring small and inexpensive processing power that doesn't compromise on performance. Examples of such devices include smart home locks and cameras.
"One big difference between our offering and what is commonly provided is the high performance combined with low power use," Lin said. "By having a very compelling size, price, energy usage profile and high performance, there are an extremely broad range of devices we can help our customers improve with our AI Accelerator."
The Lightspeeur 2801S ASIC is available now. GTI says it's already working with more than 10 customers to get its chips in their products, including the South Korean electronics giants LG Electronics Inc. and Samsung Electronics Co. Ltd. and Japanese computing firm Fujitsu Ltd.
Photo: GTI

Reprint link:siliconangle.com/2018/09/18/gti-launches-high-performance-low-energy-asic-iot-devices/